"I believe it's what he would have wanted."

COLUMBIA, Mo 02/26/15 (Beat Byte) -- A former Columbia Daily Tribune columnist known for making waves and raking muck has made a stunning revelation in a column today about the suicide of Missouri State Auditor and Gubernatorial candidate Tom Schweich. 

"I have no idea why Schweich killed himself.   But for the past several days he had been confiding in me that he planned to accuse the chairman of the Missouri Republican Party, John Hancock, with leading a 'whisper campaign' among donors that he, Schweich, was Jewish," writes Tony Messenger in the St. Louis Post-Dispatch, where he is the editorial page editor.

Messenger's column remembers his relationship with Schweich, "an effective auditor but bad at the business of politics."  It also includes a voicemail message Schweich left Messenger today, shortly before his death. 

"Have a reporter at my house at 2:30.  I'm willing to speak to both the Post-Dispatch and AP (Associated Press) only about this matter," Schweich says.  "To me, this is more of a religion story than a politics story." 

Though he attended a Christian Episcopal church, Schweich was "proud of his Jewish heritage, passed down from his grandfather," Messenger -- one of the Trib's most respected columnists ever -- explains.   "His grandfather taught him to never give an inch where anti-Semitism was concerned, Schweich told me." 

The revelations are additionally surprising because "I decided to do something I've never done before as a reporter: reveal the contents of off-the-record conversations with a source," Messenger writes.  "That source is now dead.  I believe it's what he would have wanted." 

Charges of a race-based political smear campaign especially troubled Messenger because of Missouri's recent history, he explains.   "Missouri is the state that gave us Frazier Glenn Miller, the raging racist who last year killed three people at a Jewish community center in Kansas City.   It's the state in which on the day before Schweich died, the Anti-Defamation League reported on a rise of white supremacist prison gangs in the state."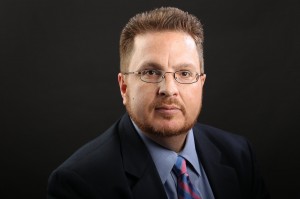 At the Statehouse, an ironic circumstance greeted Schweich, a "maverick" Republican with an ethical bent.  

"Division over race and creed is real in Missouri Republican politics, particularly in some rural areas," Messenger writes.  "Schweich knew it.  It's why all week long his anger burned." 

Another irony:  John Hancock, his own former political consultant was, Schweich told Messenger, planning the anti-Semitic charge against him. 

"His current political consultants — Hancock had been one early in Schweich's career — told him to let it go," Messenger writes.   "It's not good politics to pick a fight with the party chairman." 

The column is an otherwise touching and praiseworthy eulogy to a man Messenger clearly considered a friend in the good fight.

"All the traits that made Schweich a good auditor made him a lousy politician," Messenger explains.  "Maybe that's why I liked him."