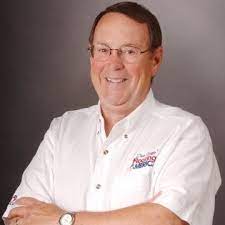 Pushing higher taxes and bond debt, Griggs floors Columbians with $117,442 contract for 9 public schools

COLUMBIA, 3/5/12  (Beat Byte) -- Eyebrows spiked
when Columbia's taxpayer-funded business lobby -- REDI -- endorsed Columbia Public Schools' (CPS) April tax levy and bond debt increases, while pushing huge business tax breaks through a so-called "Enhanced Enterprise Zone," or EEZ.
Now, news that
REDI chairman Dave Griggs
won a hefty
contract from CPS
 just four months earlier has tempers flaring.   The bid results were public until late last month, when school district purchasing officials pulled them from an archival website.  
REDI endorsed the levy increase -- one of the largest in recent history -- and $50 million in new bond debt on January 12.   In August, Dave Griggs Flooring America won a $117,441.67 school district contract to replace flooring at Jefferson Junior; Gentry Middle;  Douglass High; Rock Bridge Elementary; West Junior; Smithton Middle;  Lee Elementary; Lange Middle; and Grant Elementary. 
Minutes from a September 12 School Board
meeting list Griggs as the only firm winning a contract without the term "Award to low bidder meeting specifications."   Thirteen other contracts listed for award contain the "low bidder" phrase. 
"After a presentation from school board member
Jonathan Sessions
, REDI's board voted unanimously to support a
40-cent tax levy increase
and a
$50 million bond issue
that would likely equate to another
12-cent property tax hike
," the
Columbia Tribune reported
four months later.   "REDI, made up of area business and government leaders, works to recruit new businesses and expand existing businesses, often crafting packages that
include property tax breaks for the companies
." 
B
y 2020, if voters pass everything, CPS will have taken on nearly
half-billion dollars in new bond debt
just since the year 2000.   Most of the debt is earmarked for construction contracts like the one Griggs received. 
Griggs' tag-team approach on the EEZ/Blight Decree with Sessions isn't playing well, either.  The School Board member's name turns up almost daily as one of the
EEZ's loudest proponents
, with battles breaking out on Twitter and Facebook as he deletes questions about his efforts and bans access to his social media pages (as he did with this publication). 
After the Columbia Public Schools purchasing office
pulled down the bid award to his firm
, we secured the document via a Google cache of
the vanished original
.   "Our purchasing department just last week cleaned up their bid tabs, and
deleted all that they considered old
," Tracy Davenport, CPS assistant to chief financial officer Nick Boren, told this writer, referring me on to another purchasing agent.    
Griggs CPS flooring bid award